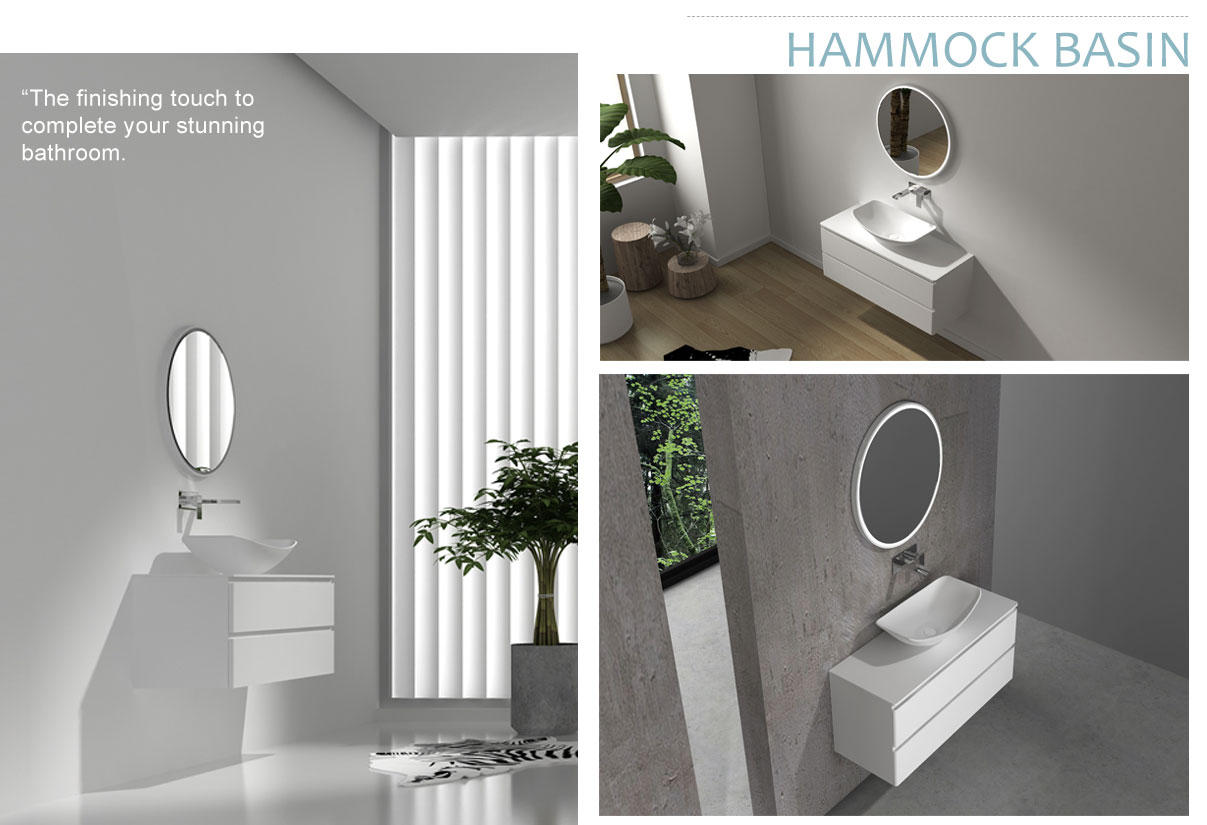 Redefining bathroom sinks, this above counter basin has reinvented the bathroom design. Introducing the Hammock Basin that every one can't stop raving about. It encapsulates beauty and style with a look like no other bathroom vessel.
This basin completes your bathroom in every way. The bowl sits above the counter with a beautiful design complementing your hammock bathtub in everyway.
It's made from solid surface material. This washing basin comes in black, grey, white and a flower design.
MODEL: HAMMOCK BASIN
DETAILS: Above counter vessel sink sits on top of bathroom cabinet.
MATERIAL: Smooth Solid Surface
WHERE DO WE SELL: In the USA, UK, Australia, China and worldwide.
TWO SIZES AVAILABLE
LARGE VESSEL SINK: Length: 660 x Width: 400 x Height: 180
SMALL VESSEL SINK: Length: 520 x Width: 320 x Height: 145
Hammock Basin Colour Options

Are you interested in our Basin?
Please enquire about our over the counter washing bowl or any other product by filling out the form below so we can assist you or call us direct on +61 419 995 504