The MIRAGE Hammock Freestanding Bathtubs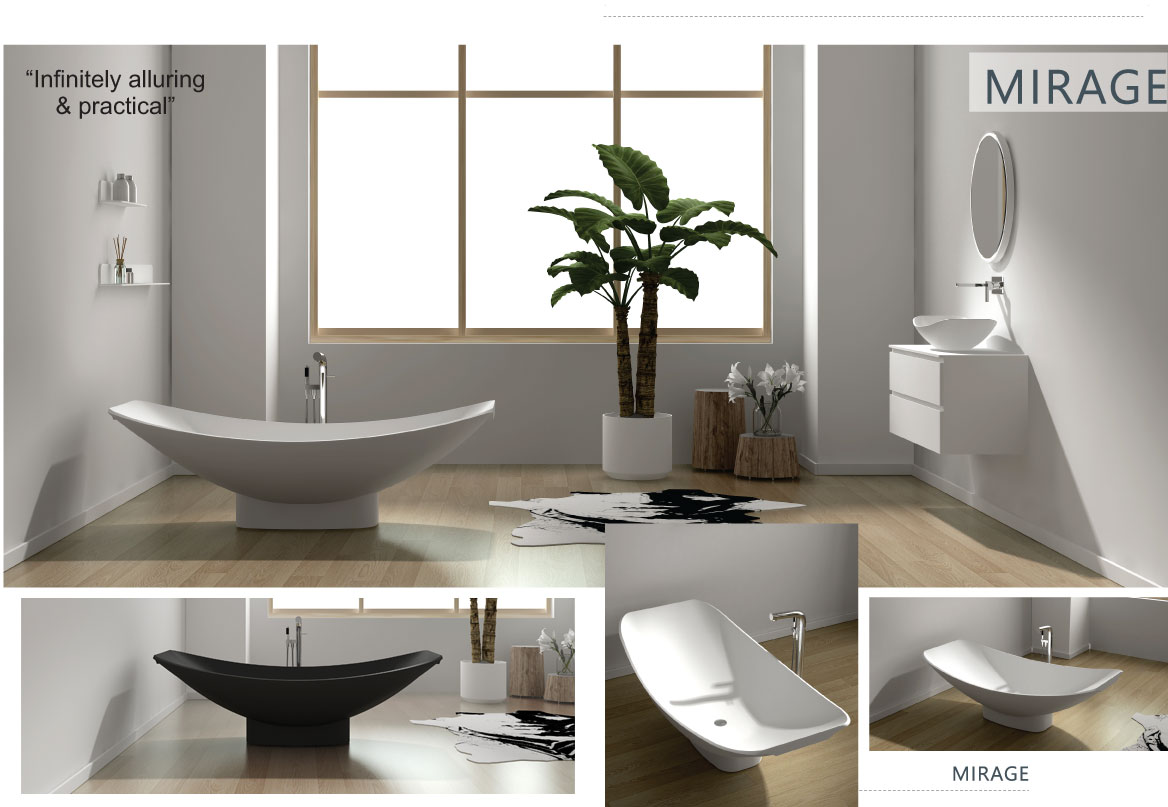 The Mirage Hammock Freestanding Bathtub is for those who want a unique and practical tub. The hammock tub lines are more than aesthetically beautiful but are also incredibly comfortable. It is easy to get in and out of and the flat base makes bathing kids effortless.
MODEL: MIRAGE
DETAILS: Freestanding bathtubs with solid surface base
TUB MATERIAL: Smooth Solid Surface
TWO BATH SIZES AVAILABLE
LARGE BATHTUB: Length: 2000 x Width: 1000 x Height: 651
SMALL BATHTUB: Length: 1800 x Width: 900 x Height: 586s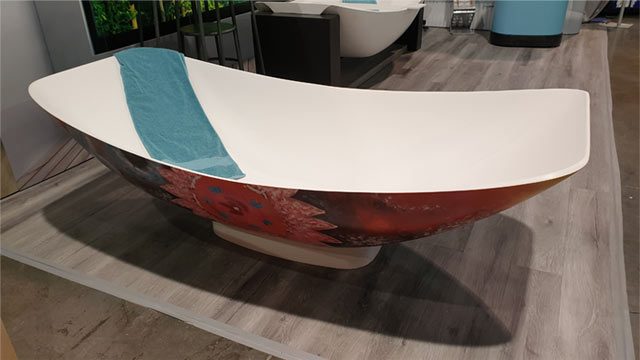 Hammock Bath Colour Options

Contact us about the Mirage or anything else.
We like to keep your informed so if you have more questions about the Hammock Mirage or anything else fill out you details below and we will get back to you ASAP.